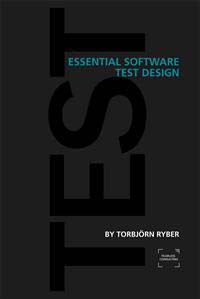 "This book focuses on test design, and I am glad it does. Design is the intellectual part of testing. It is the puzzle solving part." – James Bach
Essential Software Test Design
The author is a true test enthusiast who has spoken to several thousand people about testing. The book is the result from many years of teaching test design with the goal of creating a highly useful testbook.
Full of examples from the real world and contains exercises for most of the techniques described. Can be used as class-material or for self studies. Download for a bargain price at Lean Publishing.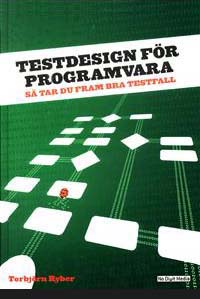 "Mycket bra kursbok för kursen med samma namn." – Stefan Johnsson, Karlstads Universitet
Testdesign för programvara : Så tar du fram bra testfall
En handbok på svenska om testdesign. Boken handlar om att analysera och beskriva en komplicerad verklighet i hanterbara modeller och utifrån dessa välja rätt testfall. Teknikerna omfattar gruppering av testdata med hjälp av ekvivalenspartitioner, flödesanalys, händelsestyrda system, kombinatorik och mycket mer.
Boken används som kurslitteratur och lämpar sig även väl för självstudier då den innehåller gott om exempel och övningar.