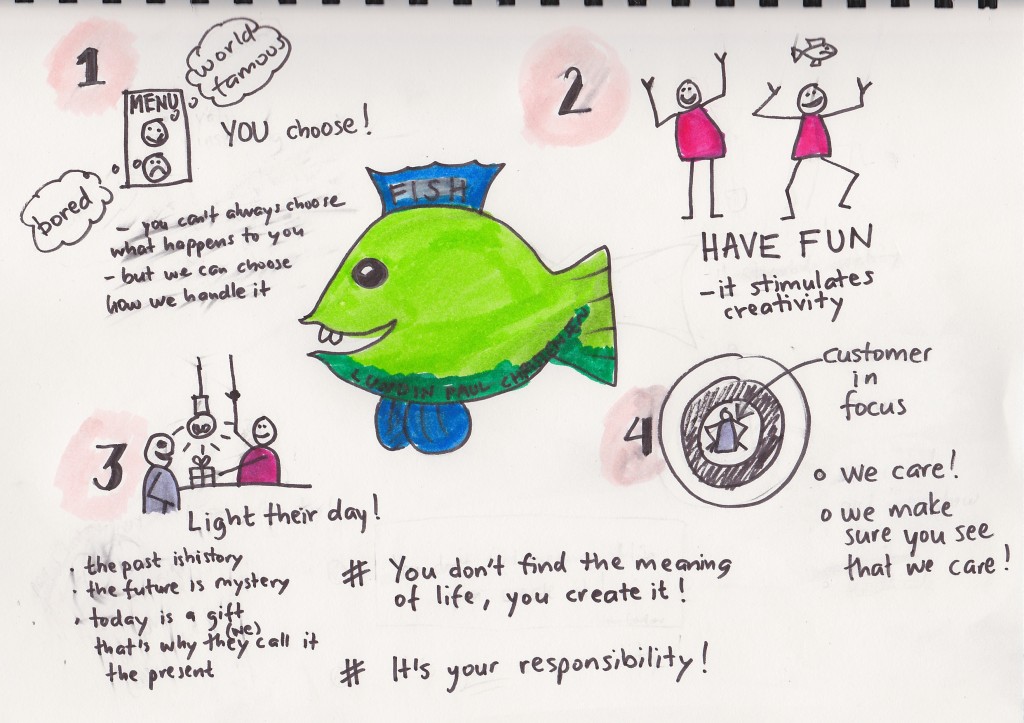 If you think that your workplace really sucks. Find inspiration to change it in this litle nugget of a book.
I feel that what is told in the book are things that I already knew. But that is the case with a lot of the good stuff I read.
The book is short and very readable. It made me laugh and shed a tear. Management book told as a Hollywood story - with a happy ending. In the french translation of the book they first have sex and then all die... just kidding.
One of the central points in Start with Why - earlier reviewed - is to make the customer happy, another to make employees happy. When that is done (not so easy) you will reap the monetary profits you so much want!
I think the sketchnote says most of what I got from reading it, no more text today.